Platinum Bundle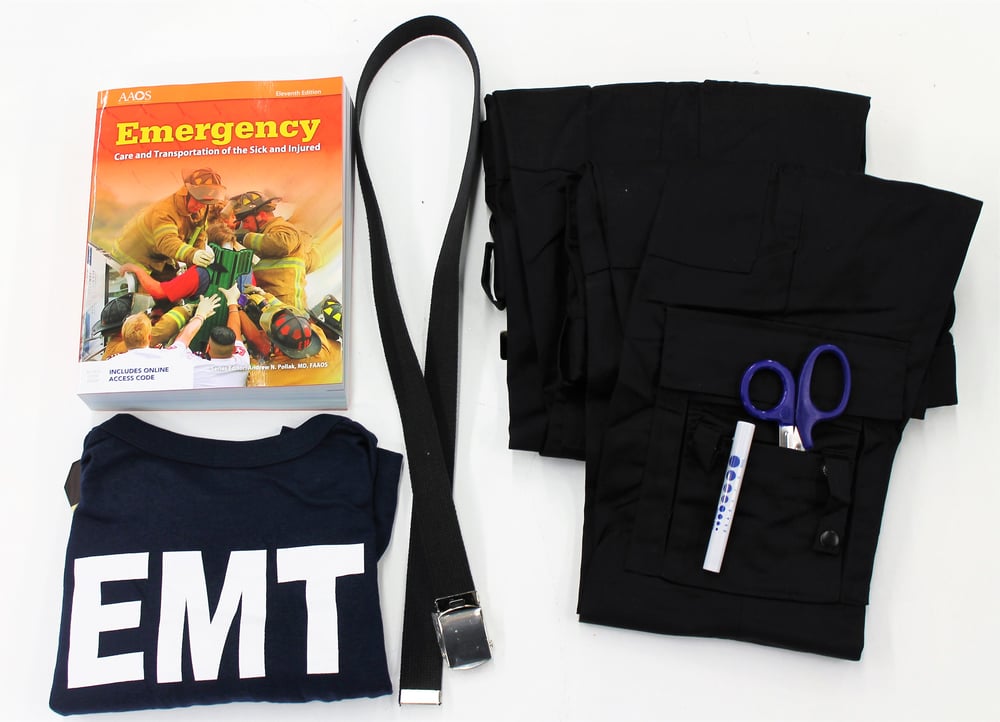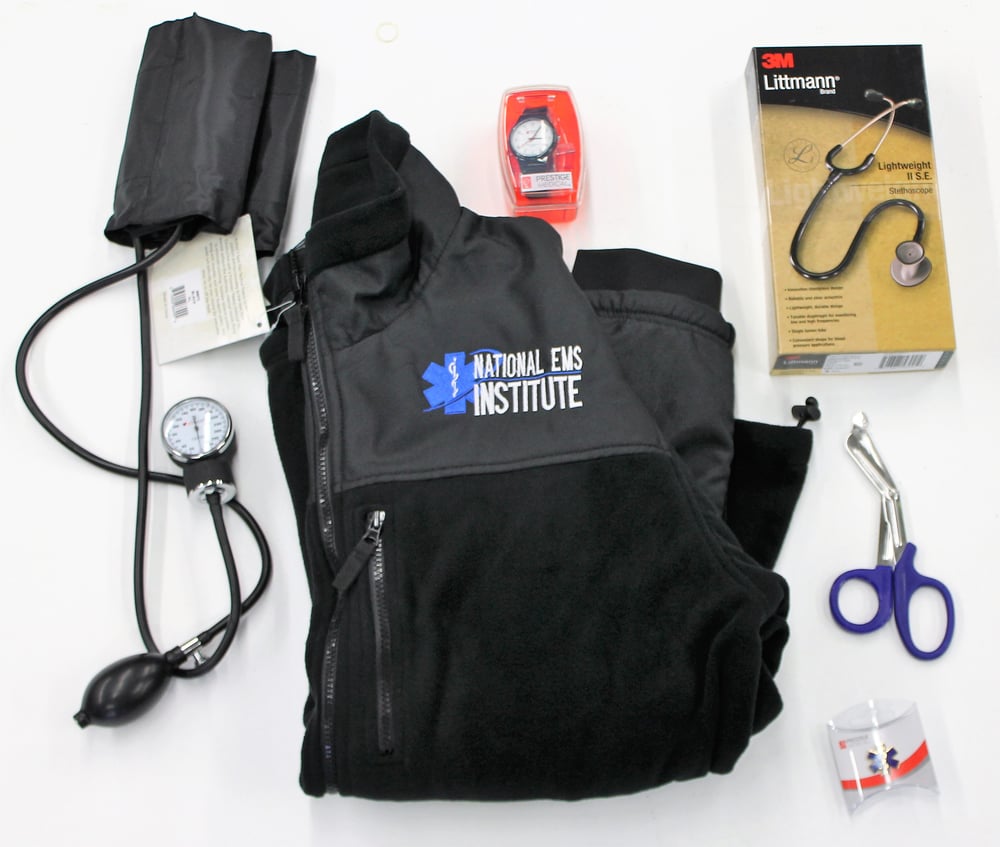 Please list sizes for the student polos, EMT T-Shirt, pants, belt, and jacket in the notes section at checkout. Not listing sizes may delay receiving your order by a week or more.
*tax included on taxable items
**PLEASE NOTE: Portions of bundle may not be returned for a refund. If a return is needed the entire bundle must be returned as the bundle is discounted as a whole.
Never worry about laundry or being unprepared for class with this bundle. You will be more than prepared for both your class, and for the field. PERFECT bundle for those who plan on hopping on an ambulance after class. This bundle includes:
3 Polos (S-5XL)
2 Pairs of Pants (Men's: XS-4XL; Women's: 0-22)
1 Canvas Belt (44" and 54")
1 Blood Pressure Cuff
1 Littmann Lightweight II Stethoscope
1 Pair of Trauma Shears
1 Pen Light
1 Student Scrub Watch
1 NEI Spec Ops Fleece Jacket (S-2XL) (Made to order, delivery may be delayed)
1 EMT T-Shirt (Navy Blue S-2XL)
1 EMT Pin
1 Text Book (Emergency Care and Transportation of the Sick and Injured 12th Edition)